Best Artificial tears eye drops for Dry Eyes in India – The demand for excellent artificial tears has been quickly expanding in India, with over 14.4 lakh cases of dry eyes. According to the survey, dry eyes affect roughly 32% of people. It can be caused by a variety of factors, including continual straining, ageing, allergic eye illness, contact lens use, HRT, and so on. We've included the Best Artificial Tear eye drops for Dry Eyes in India in this blog, and they'll undoubtedly aid you with your problems.
List of Top Eye Drops for Dry Eyes in India 2022
While modest symptoms of dry eyes can be managed with over-the-counter medications, severe symptoms can lead to major health complications. There are an infinite number of products available to cure it. We have brought you the Best Artificial Tears and Eye Drops for Dry Eyes in India after several testing and investigations. All of these goods are tested numerous times and have their quality and dependability validated by WHO and GMP.
ZX-Cool Eye Drops 
Zx-Cool E/D is an ophthalmic medication that is commonly used to treat dry eyes, as well as redness and oedema in the eyes. It can also aid in the treatment of allergic illnesses of the eyes. It is quite safe to use and has a calming effect on the eyes. Decongestants, which are commonly used in medicine, act by constricting blood arteries and relieving inflammation. It is made up of 100% pure and harmless compounds, such as:
Camphor

CMC

Naphazoline

Menthol 
Zextears Eye Drops 
The best artificial tears for moisturizing dry eyes are carboxymethylcellulose eye drops. It can produce immediate benefits and is extremely safe to use. It comes in sterile vial packaging. The preservative-free drops to aid in the generation of tears and make blinking easier. It works similarly to natural tears in that it provides short relief from eye dryness burning and discomfort.
Oloxus Eye Drops
Oloxus E/D is an antihistamine used to treat infection, itching, redness, and swelling of the eyes caused by seasonal allergic conjunctivitis. Allergens such as pollen, dust, and animal fur could be to fault. Symptoms such as a blocked or runny nose, sneezing, and watery, dry, or itchy eyes are relieved by the drops.
Irritation and redness are reduced.

Anti-histaminic properties are present.

There are no negative side effects.
Zextears Ultra Eye Drops
Dry and inflamed eyes are treated with Zextears Ultra E/D. This improves the burning sensation and discomfort associated with eye dryness caused by wing, heating/air conditioning, or some medications. Polyethene glycol is the main component. It aids in the formation of natural tears and provides short relief from burning and irritation.
Artificial Tears BP Eye Drops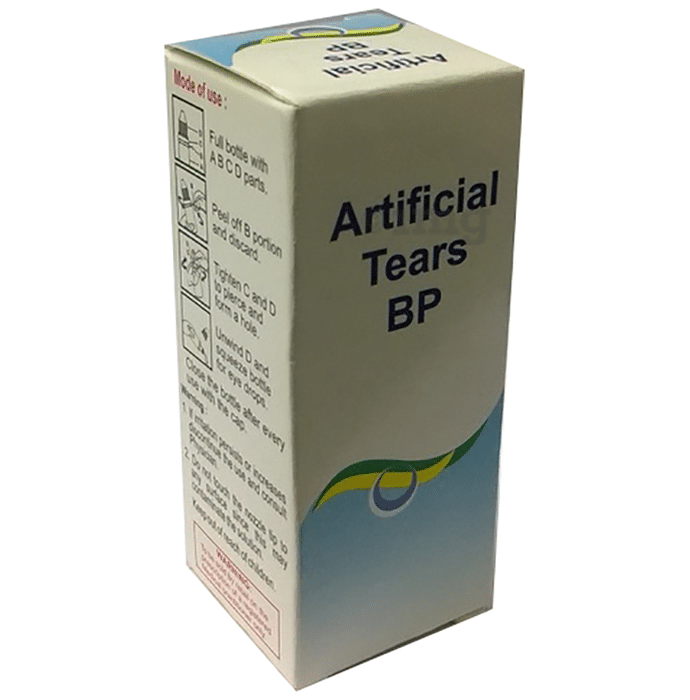 Artificial Tears BP Eye Drops are artificial tears or lubricants that are used to alleviate dry eyes. This occurs when there aren't enough tears produced to keep the eye moist. It keeps the eyes lubricated, which helps to relieve the discomfort and burning associated with dry eyes.
Clinically tested

Balanced pH level

Accurate composition
Eye Spa Eye Drop
Carboxymethylcellulose Sodium, an artificial eye lubricant that lubricates dry and fatigued eyes, is found in Eye Spa Eye Drop. It aids in the relief of burning and irritated eyes caused by screen glare, heat, dust, and pollution. The drops moisturize your eyes, making you feel energized and rejuvenated.
Dry and weary eyes are instantly relieved.

Provides relaxing feeling

Reduces eye strain caused by excessive computer use
Osmodrops Eye Drop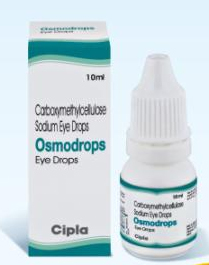 Osmodrops Eye Drop is a prescription eye drop that is used to treat dry eye problems. It helps to keep the eyes moist by lubricating them. It gives brief relief from the burning and discomfort associated with dry eyes in this manner. The drops also help to alleviate eye redness and oedema.
Conclusion
The above-mentioned goods are safe and dependable to use. We have been providing high-quality eye drops at a reasonable price. All of our products are extremely safe for patients and come highly recommended. Examine the items and select the best ones for yourself.